Gigs in intimate spaces around the world. Sofar Sounds is a global movement which brings the magic back to live music.
Sofar transforms everyday spaces – like a living room or retail shop – and turns it into a captivating venue for secret, live shows, creating an immersive experience that brings guests and artists closer together. Each Sofar is small, and typically features three diverse acts, with no headliner.
Link: Sofar Sounds Tallinn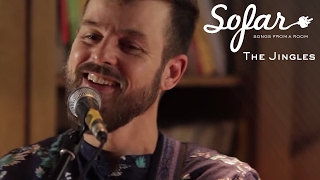 The Jingles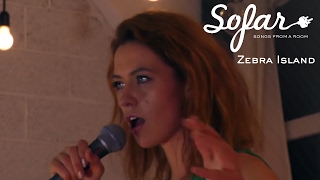 Zebra Island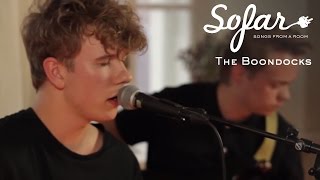 The Boondocks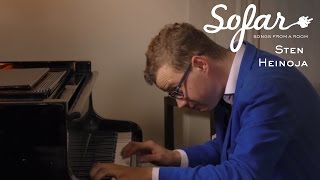 Sten Heinoja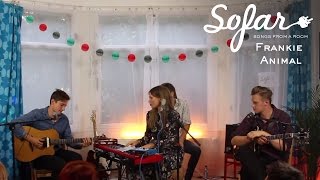 Frankie Animal - KICKDRUM KICKDRUM!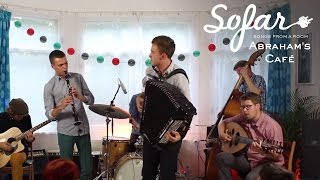 Abraham's Café - El Barrio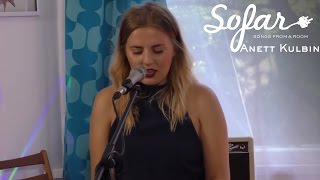 Anett Kulbin - Strong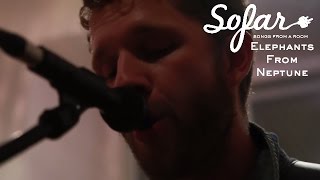 Elephants From Neptune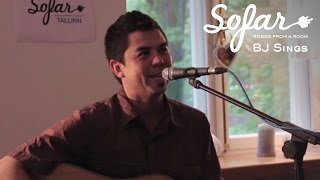 BJ Sings - Kaleidoscope
The Jingles

The Jingles performing "Jingle Lady" at Sofar Tallinn on October 12th, 2016 Click here to come to a show in your city: http://www.sofarsounds.com/signup For a new gig every day, along with playlists, features and more, subscribe to Sofar here: http://bit.ly/SubscribeToSofar Find us on Facebook and Twitter for more information - http://www.facebook.com/sofarsounds http://twitter.com/Sofarsounds Artist: The Jingles http://www.thejinglesband.com http://www.soundcloud.com/thejingles Filmed by: Kaisa Sammelselg, Annika Meos, Brit Maria Tael http://videoID.ee Edited by: Kaisa Sammelselg http://videoID.ee Audio by: Vello Saaremägi (Recording), Anton Ventsel (Mix and Master) Band members: Jonathan Flack - Vocals / guitar, Rauno Vaher - Drums / backing vocals, Hain Hoppe - Guitars / backing vocals, Tanel Liiberg - Bass Guitar

Zebra Island

Zebra Island performing "Thank Yourself" at Sofar Tallinn on September 24th, 2016 Click here to come to a show in your city: http://www.sofarsounds.com/signup For a new gig every day, along with playlists, features and more, subscribe to Sofar here: http://bit.ly/SubscribeToSofar Find us on Facebook and Twitter for more information - http://www.facebook.com/sofarsounds http://twitter.com/Sofarsounds Artist: Zebra Island http://www.facebook.com/zebraisland/ Filmed by: Kaisa Sammelselg, Brit Maria Tael, Sander Koit http://videoID.ee Edited by: Kaisa Sammelselg http://videoID.ee Audio by: Julian Cassia (Mastering)

The Boondocks

The Boondocks performing "Widowmaker" at Sofar Tallinn on 11th August 2016 Filmed by: Kaisa Sammelselg, Annika Meos, & Brit Maria Tael Edited by: Kaisa Sammelselg

Sten Heinoja

Sten Heinoja performing "Rodion Stsedrin "Basso Ostinato"" at Sofar Tallinn on 11th August 2016

Frankie Animal - KICKDRUM KICKDRUM!

Frankie Animal performing KICKDRUM KICKDRUM! at Sofar Tallinn on July 13th, 2016 Click here to come to a show in your city: http://www.sofarsounds.com/signup For a new gig every day, along with playlists, features & more, subscribe to Sofar here: http://bit.ly/SubscribeToSofar (Sofar Sounds Tallinn, Show #3881) Find us on Facebook & Twitter for more information http://www.facebook.com/sofarsounds http://twitter.com/Sofarsounds Artist: Frankie Animal Filmed by: Kaisa Sammelselg, Annika Meos, Anett Naruskberg Edited by: Kaisa Sammelselg http://videoID.ee

Abraham's Café - El Barrio

Abraham's Café performing "El Barrio" at Sofar Tallinn on July 13th, 2016 Click here to come to a show in your city: http://www.sofarsounds.com/signup For a new gig every day, along with playlists, features and more, subscribe to Sofar here: http://bit.ly/SubscribeToSofar (Sofar Sounds Tallinn, Show #3881) Find us on Facebook and Twitter for more information - http://www.facebook.com/sofarsounds http://twitter.com/Sofarsounds Artist: Abraham's Café Filmed by: Kaisa Sammelselg, Annika Meos, & Anett Naruskberg Edited by: Kaisa Sammelselg videoID.ee Audio by: Tanel Paliale

Anett Kulbin - Strong

Anett Kulbin performing "Strong" at Sofar Tallinn on July 13th, 2016 Click here to come to a show in your city: http://www.sofarsounds.com/signup For a new gig every day, along with playlists, features and more, subscribe to Sofar here: http://bit.ly/SubscribeToSofar (Sofar Sounds Tallinn, Show #3881) Find us on Facebook and Twitter for more information - http://www.facebook.com/sofarsounds http://twitter.com/Sofarsounds Artist: Anett Kulbin Filmed by: Kaisa Sammelselg, Annika Meos, & Anett Naruskberg Edited by: Kaisa Sammelselg videoID.ee

Elephants From Neptune

Elephants From Neptune performing "Snake Eyes" at Sofar Tallinn on November 16th, 2014.

BJ Sings - Kaleidoscope

BJ Sings performing "Kaleidoscope" at Sofar Tallinn on May 26th, 2014. Filmed by: Meel Paliale & Märt Villemsaar, edited by: Kaisa Sammelselg